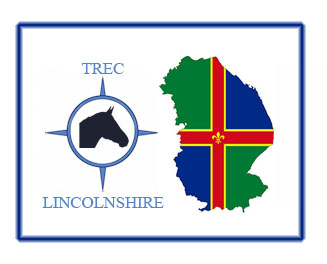 2016-17 Winter Series I
22nd October 2016 - Kenwick
Thanks to all the organisers and helpers for your usual epicness! Had a really fun time today, lots of laughs and even forgave Lily for legging it back INTO the arena, to see her new man... X
Yes, thanks all organisers and helpers for a thoroughly enjoyable day.
Brilliant day my jaw aches from laughing and my throat is sore lol thanks guys
Hope to see you all at the next one
It was a great today, everyone was so welcoming & friendly. I went home & joined to become a member straight away. Looking forward to attending next month for our first time
Yes Thank you all, we had a lovely time, very friendly, and helpful looking forward to the next one
2016-17 Winter Series II
19th November 2016 - Kenwick
Thank you to everyone who organised such a fantastic day, we had a brilliant time and very excited to be on the Trec Lincolnshire League table!
Yes indeed, I echo Kaye's words. What a super day we had yesterday, thank you all. Look forward to seeing you at the next venue whether as participant or helper!
Yes thank you another great day, looking forward to afternoon tea and the christmas event.
My thanks too. Caroline, Sarah and their team of helpers gave us a great day of competition. I think one of the best things about trec is just how friendly it is and how newbies are welcomed with open arms as they grapple with the complexities of the scoring system. Long may it prosper! (Or is that the other Trek?)
Well said. Trec is 'the friendly sport' wish I had discovered it years ago!
I LOVE TREC, it's so much fun & everybody is so genuinely helpful to each other
3rd December 2016 - Woodhall Spa
Club Social - Afternoon Tea
Tea House in the Woods, Coronation Road, Woodhall Spa, LN10 6QD
A wide selection of not only cakes on the menu and you can choose what you like. Going for 2 PM so people can get back to sort their beasties in the evening. Please email donnatownsend73@gmail.com by Sunday evening if you would like to join us.
28th December 2016 - Hill House, Osgodby
Christmas Special - Training and Games Themed Competition
Kindly sponsored by
Laura Shakeshaft Equine Therapies
Thanks so much for today, we had a great time
Thank you all so much for an absolutely fabulous day!!! Merry Christmas and a happy new year to you all xxx
Huge thanks to Caroline, Sarah and all the helpers yesterday. It was tremendous fun and all ran extremely smoothly. A lot of hard work goes into organising and running these events and it's very much appreciated.
Yes i agree. Thank you x
2016-17 Winter Series III
21st January 2017 - Kenwick
Kindly sponsored by
Sharon Cooper BAEDT
R K Nicholls and Sons Registered Farrier
Pictures available here
Had a good day at the Trec today. I think we all did brilliantly. I was very pleased with Rio and we came home with a few ribbons :)
A big thanks to Trec Lincolnshire for all their efforts 😄
Once again, a fabulous day of trec competition. Every one so friendly, as always. Huge thanks to Caroline, Sarah, Jane and all helpers.
Totally agree, was great fun as always.
Thank you so much for another brilliant day! We had a fabulous time 😁🐴
Thanks for today. Well organised and very friendly.
2016-17 Winter Series IV
25th February 2017 - Kenwick
Kindly sponsored by
Sharon Cooper BAEDT
R K Nicholls and Sons Registered Farrier
Pictures available here
I was over the moon with Rio today. Previously breaking into trot and scattering pimples our hard work has paid off and we actually got 11 points for canter! He was brilliant at everything else too, and deserved much more than fourth, but everyone else was brilliant too!
A massive thank you to you guys for a super day!
We came over for a watch today as we are hoping to join. What a lovely group of people and such a nice relaxed atmosphere really enjoyed watching all the fab horses and riders too x
Thank you for all the help and support today. We had a great day, our very first trip out together. Shame about the 4 hours to load at the end!! Thanks for all the help and encouragement. We finally got home in a very nice lorry- think she wants an upgrade in her travel arrangements
Training and Games Themed Competition
11th March 2017 - Kenwick
Pictures available here
Thanks all involved in organising and running yesterday's Trec event. As usual we really enjoyed the day and the competition at the end was tremendous fun.
Thank you once again Jane, Caroline and helpers for a great training session then a fun competition. Just a shame we couldn't put our training into practice at the right time! It was a great day. This is such a friendly club, I am pleased and very proud to be a member
Fab day, had great fun 😊. Thank you!
Yes, Thank you to organisers. Our first attempt at Trec, really enjoyable and hoping to come again.
AGM, Winter League Prize giving and afternoon social
15th April 2017 - Cherry Willingham
Minutes for the AGM emailed to members
See results page for league awards
Well what an enjoyable afternoon spent at the AGM at Cherry Willingham (when I found it!) It was very well attended, and the Lemon Drizzle Cake was to die for!
Full marks go to Caroline, Jane and Sarah once again for making it an informative and fun event! Thanks guys 😋
Yes thanks for a lovely afternoon.
Must agree the lemon drizzle was lovely !
Had an enjoyable afternoon at Trec Lincolnshire s AGM and was happy to have come 8th in the winter league but very surprised to receive an award for best newcomer
A lovely engraved frame , Valda and i have really enjoyed the winter events and now look forward to our first summer ones with Betty and Helen Brodie
Thank you Jane Caroline and Sarah x
Level 1, 1 Day Competition
30th April 2017 - Sissons Farm, Peakirk
Pictures available here
Thanks for a wonderful day! Could not be prouder of little Tia for her first full competition, especially when she took her big sisters place at short notice!
Everybody was so kind helpful and lovely, so a very heartfelt thank you from me for putting on such a great event. 🎉
First Full Trec. Nailed the map reading and had fun doing MA and PTV in windy conditions. Many thanks to Trec Lincolnshire for a great day.
Unmounted POR Training - Grids and Bearings
7th May 2017 - Alvingham
Practice POR Ride
21st May 2017 - Ravendale
Pictures available here
Level 1, 2 and 2a Competition
24th - 25th June 2017 - Willow Banks, Market Rasen
Pictures from Saturday available here
Pictures from Sunday available here
Brilliant weekend! Thank you Caroline and Sarah, and all your helpers for organising and running such a friendly event. Lynsey and I throughly enjoyed ourselves, don't know if the ponies did after going up that hill! - not use to that type of terrain on the Bedfordshire/Cambridgeshire borders! We will be back!!
Thank you to Caroline ,Sarah and all your team of volunteers who helped to make Willow Banks such an enjoyable event . The POR and PTV were really enjoyable , for me personally the POR was the best (only because Harry and myself love wandering around the pretty countryside)
Huge thanks to Caroline, Sarah and all the helpers who made this a wonderful fun and memorable weekend. We thoroughly enjoyed both days and even managed to ride the POR the correct way round! Lol
More thanks from Clare Foy and me for a lovely weekend and for making two Southeasties so welcome to your part of the world. Loved the POR yesterday, beautiful countryside, fantastic venue (loos and showers!), great food, friendly organisers and helpers, we'll just gloss over our naughty ponies on the PTV today! As it had taken us 6/7 hours to get there on Friday we didn't stay for the results. Has anyone got 2a pairs available, although not expecting great things after today. Oh, and we had a much better run home - only 4.5/5 hours today. x
Thanks to Caroline Forrester and her merry band of helpers for a memorable weekend of fun and friendship!!!
Thank you all for a great event this weekend. A lovely POR, fun PTV and great venue - how very spoiled we were with showers and fab catering! Many thanks to all helpers for making it possible, and especially to Caroline and Sarah for organising and running the competition 👏
I would like to endorse Jo's comments and thank Caroline and Sarah and their team and all the judges that made it a lovely weekend. Hope one can be run from there again!
Brilliant weekend at Willow Banks TREC organised by TREC Lincolnshire. Lovely venue, fun competition, great company.
Finished Saturday Level 2a POR in 1st place on 238 points and what a wonderful ride through beautiful countryside. We even neatly jumped a chunky log blocking our bridlepath (in cold blood!) as didn't realise there was an alternative gap! Love my pony 😍
Greatly enjoyed socialising in the sunshine in the evening then moved indoors for some epic Karaoke. WHTG and TREC Lincolnshire members really know how to party together! (See video clip)
Wooda seemed very relaxed on Sunday morning but perked up of course as soon as I started riding him! Good MA score of 42 (30 for canter) then onto the PTV. The time limit of 9 minutes seemed very tight but I was determined to get as close to it as possible. Wooda was really good, despite a lack.of recent schooling and no TREC since last September and he tried really hard. Got his first ever 10 for Rein Back! Unfortunately I failed to remember the correct route and missed 3 led obstacles (I walked it twice...) so returned with a big fat 0 for PTV. Never mind, we had a lovely weekend and still managed to squeak into 4th place I think to qualify for the GB Championships at this level.
A million thanks to everyone involved in organising and judging this event, it is very much appreciated.
What a weekend - poor Koen (I'll not say poor Harvey) was tested to the limit at the Trec Lincolnshire weekend. People and horses came from all over the country and then there were Pam Fromm and me. Saturday was orienteering day - local knowledge was a big help so the compass wasn't needed (not that either of us know how to use one) and we were told to be aware that we would be going through a field full of cows! Harvey and Koen were up to speed in the first mile - going past the piggery no problem then came the carrot field!! The farmer had kindly turned off the irrigation. Only thing was we had to get the horses over the pipeline. Harvey watched Koen with morbid fascination as I tried to get him over the pipeline and I swear if Harvey had had a nail file he'd have filed his hooves watching Koen hyper ventilating. We finally got over the pipeline followed by Harvey who just stepped over it and walked passed Koen and then did an emergency stop because there was water in the ruts and he couldn't possibly go through it! He waited patiently for Koen to lead him through it who by this time was on the verge of a meltdown - he doesn't do water but overcame his fear and did it. If there was ever a time I wanted to shoot a horse (Harvey just to clarify) that was it!! We then had to go up a very steep hill - Koen set off trotting, I think in the hope Harvey would have a cardiac arrest. Harvey wasn't bothered he was the one with his fly sheet on. Every insect in Christendom descended on Koen - being black doesn't help and neither did the heat. When we finally got to the top the views were breathtaking - the next worry was "where was this field with the cows?". All I can say is that Pam and I are now experts in cow pats - old and new!!! Imagine our relief when we encountered no cows. Pam made up for the shortcomings of Harvey - literally speaking. As Harvey is somewhat shorter than Koen and so closer to the ground any difficult gates Pam dismounted and got us through and then was able to find somewhere to get back on. Pam obviously got bored getting on and off Harvey and found a novel way of dismounting. I've never seen anyone dismount sliding down the horse's neck. Unfortunately after this new approach to dismounting she couldn't find anywhere to remount and so we finished the course with Pam on foot followed by her faithless steed and, of course, St Koen and me.
Day 2 at Lincolnshire Trec weekend - surprisingly after our exploits on Saturday we were 3rd going into the obstacle course. Really pleased with Koen who was only really let down by me and my inexperience at some of the obstacles in that you have to remain in the same gait not do a mixture though we did have a hairy moment at the water. I thought Koen was actually going through it but as soon as he dipped his foot in the water he launched himself up the bank like an Exocet missile - all I could hear was the gasps from the judges! Harvey redeemed himself so is off the hit list. We dropped from 3rd to 5th but at least we got a rosette and survived.
Judges Training and Refresher
28/08/17 Alvingham